So the award season is just about over... and to be honest I havent seen that one dress that is gettin all the talk and style admiration.... whats happening ladies... not to say there havent been some gorgeous dresses this season, just not that one show stopper yet....
Maybe Im too much of a little monster of late to be shocked by n e thing any more...
Anyway here are some of my favourites...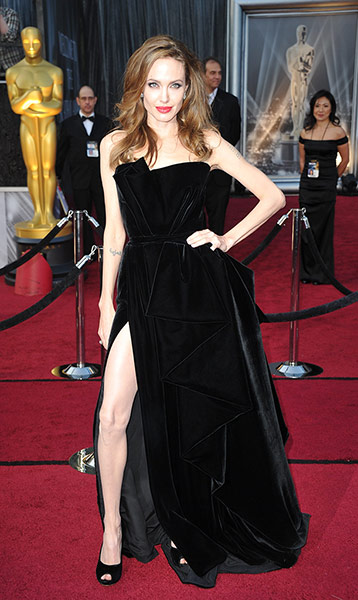 Got to say I was very impressed with Mrs Pitt.... as of late her red carpet dresses have been dull and boring.. her hair has been flat and im pretty sure if you studied her carefully you would of seen a bit of baby sick on her shoulder... but that was untill the Oscars... he looks like a SEX Siren in this Versace gown... very impressed... keep it up..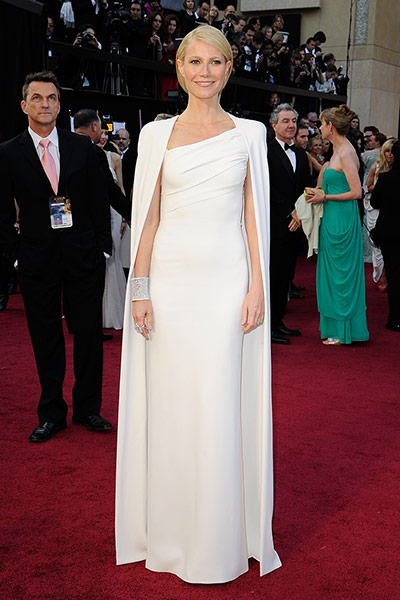 Gywnth Paltrow in Tom Ford... now I LOVE Tom Ford and this is why... he has a eye for what looks frickin amazing... and this is one obvious reason why... the cut of this dress is so beautiful, yet powerfull, femine yet sexy... love!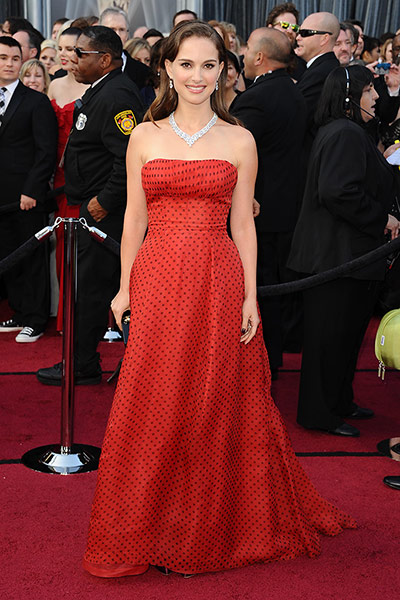 Come on Natalie Portmon, and Dior... what are you doing... there is nothing to this dress... its too long for her, looks ill fitting and the hair just does not go... as she is the black swan actress you think she would of had the choice of many many dresses... not impressed Miss Portman...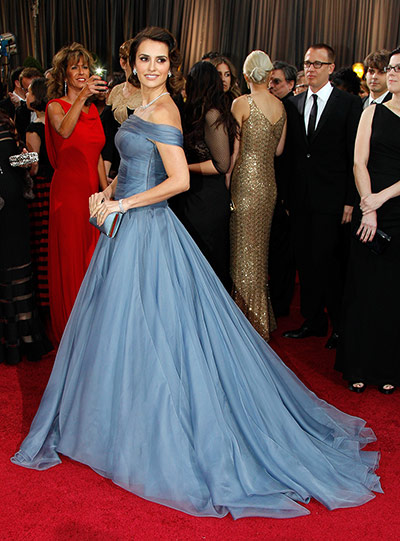 Ok, so this is a classic Oscar Dress.... when you think of oscar dress in your head this kind of thing would be popped out... Yes Penelope Cruz, you do look beautiful, and Armarni Prive, it is a

beautiful

dress, and nice colour... but thats it... its just NICE... there is no risk... there is no fashion forwardness.... it is a very safe beautiful option... but I know you could of looked sensational in something edgier but still

beautiful

Penelope....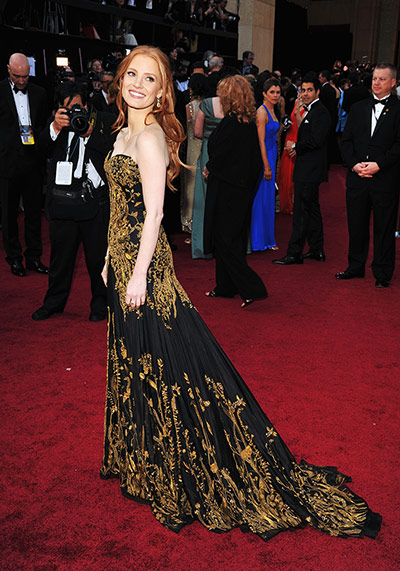 I LOVE the dress... of course I do.... its McQueen..... what a stunning dress... Jessica Chastain were this colour beautifully, and her copper hair makes the gold pop out of the dress..the hair and makeup is soft, and lets the dress speak for itsself... impressed..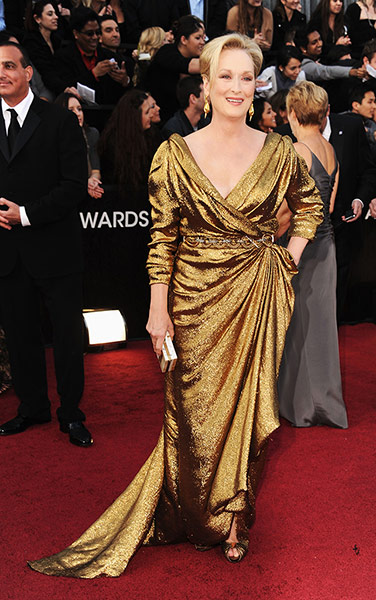 Meryl Streep in Lanvin.... A very nice a unsual choice for a older lady, I like the fact that she is still having fun with her fashion, and hasnt gone down the boring route, It is a beautiful cut on her... very nice work Meryl...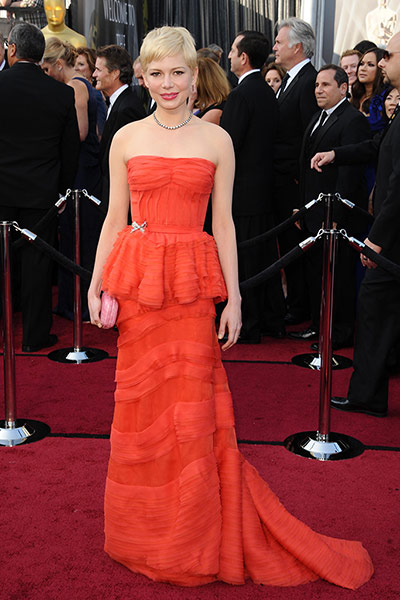 I love this dress.... I love the colour I love the design... but sorry Michelle Williams, I dont love you in this, you have such a slim athlete body that this is doing you no favours at all, someone like penelope cruz or scarlett Johanson would look sensational in this Louis Vuitton Dress, it need curves to give it that wow... a big of booty and a curve of a hip....
\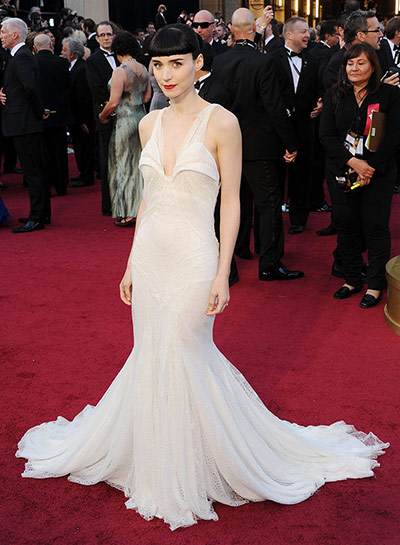 now this is a very interesting dress, it reminds me of a virgin Mortia Adams, from the infamous Adams Family, It is very 20's and very beautiful, unforgettably Rooney Mara I think you might of been a little too short to wear this frock, it needed someone with height, as the bottom of the dress makes even a supermodel look shorter...Givenchy... nice work.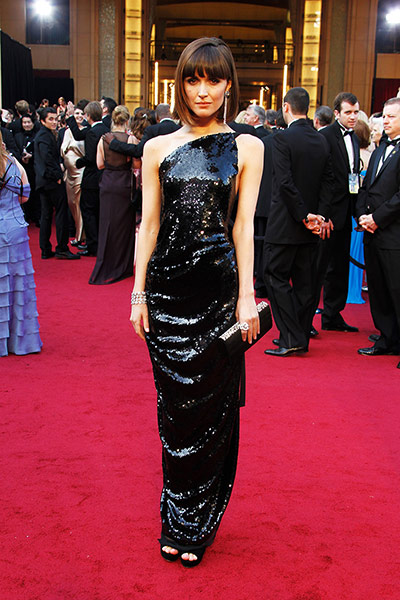 If you guys had to dress this label... I am assuming.. that you would not pick Vivenne Westwood... It is a beautiful dress, but ol' Viv is known for her amazing pattern cutting, and strange contoured shapes over the body, and Im wondering if this was just knocked up 10 mins before the show.... hmmmm
I am actually in love with your hair Katy... who needs russel when you look like this... very well done..
Wow the True Blood couple themselves... at the afterparty... got to say.. with clothes on you still both look fabulous..
Gorgeous Gwen Stefani!!
What a fabulous night... hopefully next year ill be reporting on it from next to the red carpet...
What was your favourite dress??
xoxox