Soo... there is a new BBC drama on at the moment... Called 'Call the Midwife' a post war gritty real life tale of the midwifes in the east end of London. My nan actually lived in the east end during that time, and both her, my mum and me watch it. My nan says watching it is like taking a trip down memory lane, and I think it must be a pretty incredible series if it can intice 3 generations of women.
I love it...it is sometimes shocking, and emotional but written so well. And you just feel proud as a women after watching it..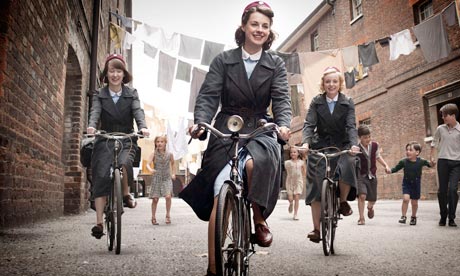 The show is based around a upper class, new qualified midwife who moves to the rought area of east london, Poplar. She is shocked and confused at the standards at which women live in and how families survive with very little money and goverment hand outs.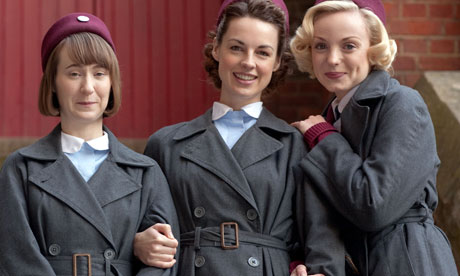 The style is so chic, the pin curls, the full skirts, and the 1940's shoes!!!!!! I love the fact that they ride around on biscyles all day!!!
It also stares Miranda Hart, from the Miranda show, I have never seen the Miranda show, but i know its a slapstick comedy... but she is fantastic in this role!!!
It is based on this best selling book, and I am desperate to read it too
What is your opinion???
Love xxxxx